It's been a while since the last time that we went out... We missed hanging out and eating together...
(well i guess that the latter is what we really missed! *big grin*)
With Nestie and Nadine at Starbucks.
(where's kuting? well, behind the cam of course. *wink*)
sweets... sweets... and more sweets...
Next stop...
Love the food...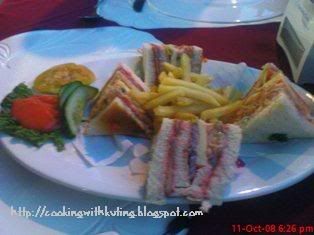 nadine: ate, can we eat na?
kuting: nope... not until i have finished taking pictures of these stuffs.
*super big grin*
with all the stories, jokes and the sumptuous meal...
we really had a great time!
Jenina's Place
Mercedes Homes,
Libjo Lamao, Batangas City