There have been so many events last December and I've been to busy that I wasn't able to share it with you guys...That's why I will try to post some of the special occasions last year. *wink*
Last November 23,2008 was my parents Golden Wedding Anniversary. But we celebrated it last December 20,2008 because we have to wait for my siblings and other relatives who are out of the country.
The food was catered by N. Baustista Catering Services. We got their service for a couple of events in our family and we're still very much satisfied. They have wide array of dishes to choose from.
For my parents' anniversary we got: molo soup, beef caldereta, grilled tanigue (fish), chicken cordon bleu, pork pastel, baked macaroni and sliced fresh fruits for dessert.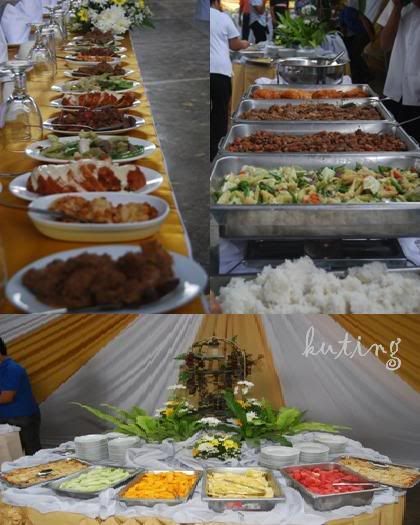 We're very much thankful for these blessings...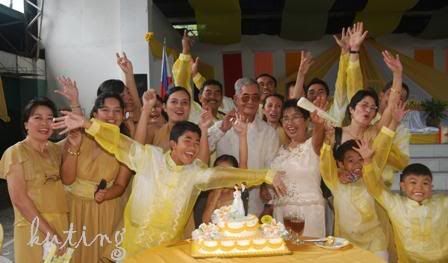 ...wish I will be able to celebrate my own golden wedding anniversary *wink*