One of the most popular street food in the Philippines.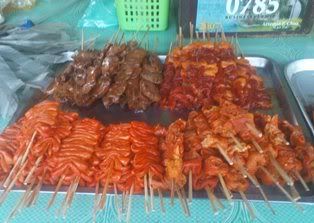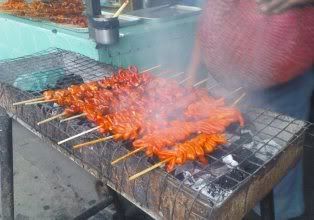 Isaw (barbecued chicken interstines) is considered to be one of the exotic foods available here. But for us Filipinos, this is a common thing. In every barbecue stand, you can always ask for isaw.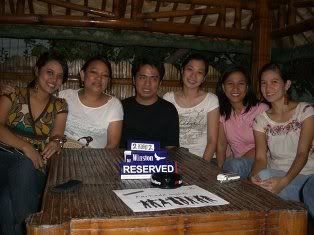 My officemates during the 1st Barkada Nights sponsored by the company I am working with. That was held at Al Fresco Bar (near SM City Batangas), they offer Isaw as "
pulutan
".